Should The Term 'Plus Size' Not Be Used In The Modeling/Fashion Industry Anymore?
To be or not to be called 'plus size'? That is the question.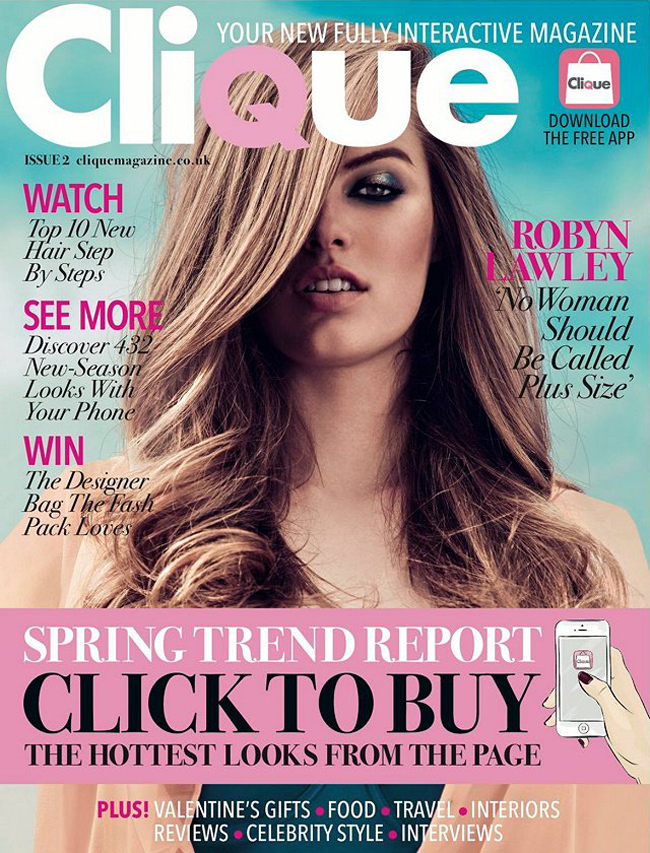 With the recent IMG Models signing of five plus size models as well as Australian plus size model Robyn Lawley saying that she doesn't like being called 'plus size' because it is nothing more than a label used to define people, straight-size models are now being vocal about their opinions on the term 'plus size' being used in the modeling industry as well as more model diversity.
Two successful models publicly applauded the move from IMG a few weeks ago to include the five plus size models they signed, in packages sent to designers casting for NY Mercedes Benz Fashion Week.
Canadian model Coco Rocha told Page Six that the move to use plus size models at Fashion Week was a strong start to changing the industry and how models are viewed. She, however, does not care for the term 'plus size', telling Page Six:
"I don't like that fact that we're saying they're 'plus-size.' I think models are models."
She goes on to say, in regards to diversity in the modeling industry:
"Models are supposed to be a muse to you. Why is a muse always the same body type, the same look? It's boring. It's about time we're mixing it up."
American model Selita Ebanks spoke with the New York Post about her opinion regarding IMG promoting their plus size models for Fashion Week:
"It's about f–king time. It's about time women get to see women [who] look like themselves. When I was 17, yeah, I was a size zero. But as we grow, we mature. We're not all 6 feet tall with measurements 34-25-34!"
We asked plus size model Fluvia Lacerda, who's a size 18, what her thoughts are on the term 'plus size' and if it should be done away with. She gave us some quotes that she recently posted on her Facebook page about this very topic, that we have included below with her permission:
"To me, the term 'plus size' is simply a descriptive one and not an offensive one. As much as "petite" isn't. It's a way to describe my size. Obviously, I won't find clothes for me in most regular shops.  I get why smaller girls find the term offensive, I guess. They are simply NOT plus sized and most people find the label negative, or long for inclusion, be that a personal need or a professional one. I personally don't feel that need as well as I don't deem the term to be negative, nor do I think there's something wrong with the way my body size is described in order for me to find where to shop."
She goes on to say:
"It's the plus size consumer who's generating business, pushing labels to be born and plus size ranges to grow within existing companies. None of it is been born/created out of the "nice" judgment of the fashion industry or what it seems to be "correct". Once we accept that and place plus size models on the rightful position, as agencies have done with Lifestyle models, with Commercial models and so on… this crazy madness will stop. Again, it's a descriptive word/term.

Forcing the justification that by industry terms, a size 8, 10 is considered plus size down the public's throat is never going to work. The public doesn't care about what the fashion industry deems to be this or that. Period."
Should the term 'plus size' not be used in the modeling/fashion industry? And how do you feel about plus size models walking in Mercedes Benz Fashion Week? Please leave us a comment below and let us know.